Learn About Our Best-in-Class Repair Shop
See why musicians from all over the country
choose Tim's Music for repairs.
about repair services
If your instrument has a problem, we can solve it
Musical instrument repair services come in many forms, from minor repairs to complete restorations to custom modifications. Whatever your unique situation is, we can help.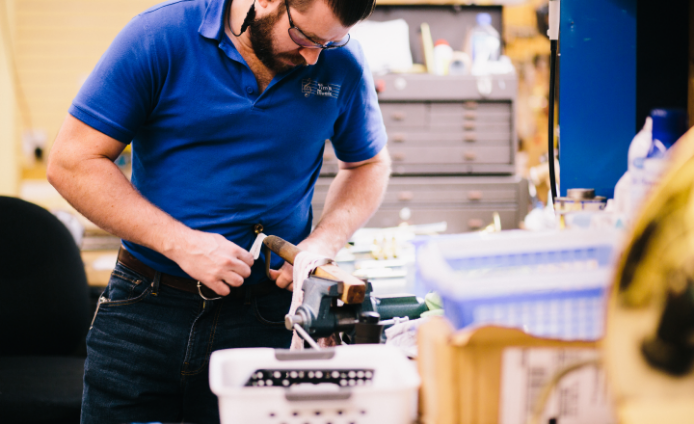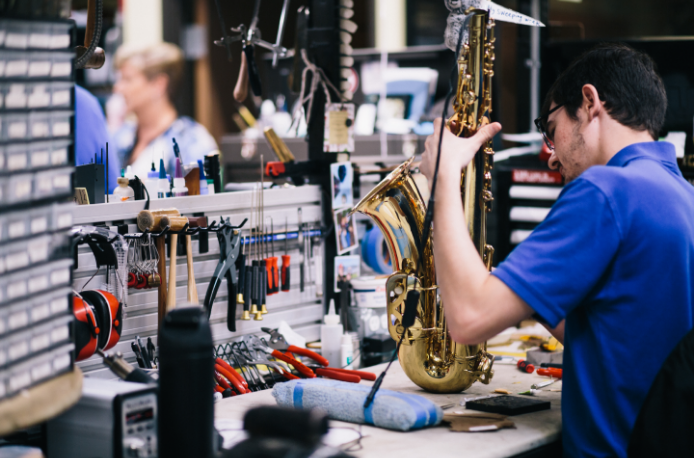 Our Repair Process Starts with a Thorough Evaluation
Bring or ship your instrument into the shop. Our technicians will evaluate your instrument to determine the best course of action, and whether it makes sense to repair your instrument. After our honest evaluation, if you decide on repair or restoration, we will give you an accurate price estimate.
Pricing
Bring your instrument in for a free estimate
Our repair technicians are known around the country for their expertise. All music instrument repair and restoration services start with a free evaluation before we can determine the price.
The cost to repair band and orchestra instruments depends on the free evaluation, with a minimum of $20.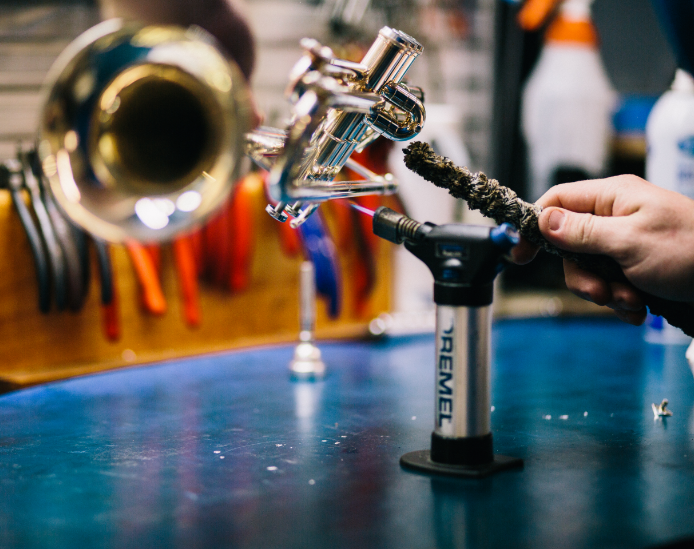 FAQs about instrument Repair